Take our Library Satisfaction Survey!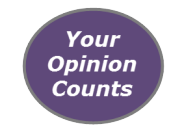 ---
Make a Tax Deductible Contribution to the Library!
The Library's mission is "to serve the town of Uxbridge as a center for education, culture, recreation and information". This past year the Library offered over one hundred programs for children, teens and adults in the community, many of them sponsored by the Library Board of Trustees or the Friends of the Library. If you would like to make a tax-deductible donation towards future programming, please send contributions to the Library Board of Trustees or the Friends of the Library with "Programs" in the notation field.
Thank you for your support!
---
---
Vuoi imparare l'italiano?
The Library is pleased to offer Rocket Languages, a great new way to learn a new language. Simply click on the button and register using your Uxbridge Library barcode!
---
Donate Your Old Books to Benefit the Library
The
Friends
of the library now offer you a simple way to support the library--with the donation of your old books/CDs/DVDs. In the back library parking lot you will find a donation box. Simply leave your items in the box. When the box is full, the items will be collected, and the Friends will earn cash for the benefit of the library.
---
---
Check us out
April School Vacation Week Activities!
Monday - April 21 - Library Closed in observance of Patriot's Day.
Tuesday - April 22 - Homemade pot holders and MORE with Christine Robbins.1-3. This is a FREE, drop-in program recommended for ages 6+, but all ages are welcome!
Wednesday - April 23 - Crafty Wednesday. Stop by anytime between 10-5 to celebrate Jelly Bean week. Make a craft and have a few jelly beans! This is a FREE, drop-in craft.
Saturday - April 26 - Morning story time with Miss Deb. 11:30-12. This is a FREE, drop-in program for all ages.
---
---
"Spring into Meditation"
Saturday, April 26, 2014 12:30-2
Main Library
Join Dr. Allan Hughes as he shows you how meditation can grant you the peace you seek. You already have within you everything you need to be completely happy. Enjoy the Spring by learning a simple technique leading to the deepest levels of peace and joy. Dr. Hughes has been meditating for over 30 years and will demonstrate how meditation can enrich one's life, personally, professionally and spiritually.
Please register for this free program by calling the library at 508-278-8624 x 100.
---
Local Young Adult Author Christine Beauchaine
Join us on Thursday, May 8 at 6:30 in the Main Library of the Uxbridge Free Public Library as local teen author Christine Beauchaine visits us for a book signing /talk. This is a free program and registration may be done by calling the library at 508-278-8624.
Lost and Found At the Bowl-O-Drome
Eleanor Wilson tries hard to be the person her parents want her to be, even though she's restless. She feels like maybe the life she's living isn't really a good fit for her but she's not sure what to do about it. Eleanor's friend Rosemary is planning a debutante's ball but Eleanor finds party-planning tedious. She's also told her mother that under no circumstances, does she want a debutante's ball of her own. The summer after her high school graduation looms before Eleanor. After the first week, she is bored to tears. When her fiancé, Paul, suggests she attend secretarial school, Eleanor jumps at the chance to do something different. The decision to attend secretarial school, sets off an entire chain of events, Eleanor couldn't not have possibly imagined. Eleanor begins to question Paul, her parents and her dreams for herself.
Christine Beauchaine is a lifelong resident of Whitinsville. She works as a warehouse manager for Bob Johnson's Auto Literature in Framingham, MA and as a yoga teacher. She's the married mom of two teenaged boys.

---
Still Waiting for That Bestseller?
Try one of our Nooks!
Thanks to the generosity of the Friends of the Library, and the Teen Advisory Board we have Nooks available to borrow! From George R.R. Martin's Game of Thrones saga to Jhumpa Lahiri's The Lowland, and many children's and young adult titles we have something for every taste. Check one out today!
---
Library receives Charitable Giving Program Grant from UniBank
Thanks to the generosity of our neighbor, UniBank, the Library is pleased to be able to offer LearningExpress Library, an interactive, multipurpose database!
The LearningExpress Library online learning platform has helped millions of library patrons and students prepare for a wide range of career-oriented licensing and certification exams in health care, education, civil service, homeland security, as well as improve job skills such as creating a great resume, honing interviewing techniques, and improving business communications. The platform also has interactive tutorials to help users improve basic skills in reading, writing, and math, as well as prepare for high-stakes tests such as the GED, ACT, and SAT. The innovative platform includes self-paced interactive study, instant scoring, and diagnostic feedback, and can be accessed from any computer with an Internet connection
To access LearningExpress Library with your Uxbridge Library card,
click here!
---
Missing some leaves from the Family Tree?
Facilitated by Mike Potaski
Are you interested in Genealogy and Family History? Have you wondered
how to start, where to go for assistance as you navigate the maze of Internet information? Mike Postaski will be available most Saturday mornings beginning September 21st from 10am-noon to help beginners get started and advise other researchers who are running into difficulties gathering information. These sessions are free and open to the public.
---
Need a Laptop?
Borrow one for in-house library use!
Thanks to the generosity of the Greater Worcester Community Foundation, the Library was able to purchase four laptops for in-house use . Users must be at least 18 years of age and have a valid CWMARS library card. Users must also read and sign an Uxbridge Free Public Library Laptop Computer Use Policy;
"Loans" are on a first-come, first-served basis and cannot be reserved in advance;
Laptops must be checked out at the circulation desk, and must be returned to the desk at least 15 minutes before the Library closes;
All laptops are wireless and equipped with MS Office software.
---