Take our Library Satisfaction Survey!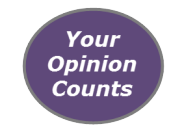 ---
Make a Tax Deductible Contribution to the Library!
The Library's mission is "to serve the town of Uxbridge as a center for education, culture, recreation and information". This past year the Library offered over one hundred programs for children, teens and adults in the community, many of them sponsored by the Library Board of Trustees or the Friends of the Library. If you would like to make a tax-deductible donation towards future programming, please send contributions to the Library Board of Trustees or the Friends of the Library with "Programs" in the notation field.
Thank you for your support!
---
---
Long Range Plan
Thanks to the collaborative efforts of the members of the Long Range Plan Committee, the Library staff and respondents from the community, the Library has developed a Five-Year Long Range Plan which was then approved by the Library Board of Trustees.
To see the results of the online survey,
click here
.
---
---
Vuoi imparare l'italiano?
The Library is pleased to offer Rocket Languages, a great new way to learn a new language. Simply click on the button and register using your Uxbridge Library barcode!
---
Donate Your Old Books to Benefit the Library
The
Friends
of the library now offer you a simple way to support the library--with the donation of your old books/CDs/DVDs. In the back library parking lot you will find a donation box. Simply leave your items in the box. When the box is full, the items will be collected, and the Friends will earn cash for the benefit of the library.
---
---
Get Ready for Season 4 of Downton Abbey with our Downton Abbey Tea!
Saturday, January 4th, 2:30-4pm
The Friends of the Uxbridge Library invite you to commence Season 4 of Downton Abbey with a Tea party at the Library on Saturday, January 4, 2014 from 2:30-4pm. Wear your favorite hat, bring your favorite teacup and enjoy an assortment of fine teas and delectable treats! There will be door prizes and trivia. $10 per person.
Call the library at 508-278-8624 to secure your seat. Please join us; a sophisticated time is sure to be had by all! Please send payments made out to the Friends of the Library c/o the Uxbridge Free Public Library, 15 No. Main St., Uxbridge MA 01569.
---
Mother Goose on the Loose Program
New Program!
Registration for the Mother Goose
on the Loose Program will take place from
November 17-December 14, 2013.
All participants will be selected on a lottery basis on
December 23, 2013 at 2PM and notified via email
at that time.
This program is specifically designed for
children ages 0-2 and their caregivers.
Funding for this program provided by a grant from
the Institute of Museum and Library Services
and the Massachusetts Board of Library Commissioners
---
Holiday Hours
The Library will operate on the following schedule for the Christmas/New Year Holiday:
Dec. 23 - 10-8 Dec. 30 - 10-8
Dec. 24 - CLOSED Dec. 31 - 10-2 (1/2 day)
Dec. 25 - CLOSED Jan. 1 - CLOSED
Dec. 26 -10-8 Jan. 2 - 10-8
Dec. 28 - 9-2 Jan. 4 - 9-2
---
Still Waiting for That Bestseller?
Try one of our Nooks!
Thanks to the generosity of the Friends of the Library, we have been able to load
some of the most requested titles on our four Nooks! From George R.R. Martin's Game of Thrones saga to Jhumpa Lahiri's The Lowland, we have something for every taste. Check one out today!
---
Library receives Charitable Giving Program Grant from UniBank
Thanks to the generosity of our neighbor, UniBank, the Library is pleased to be able to offer LearningExpress Library, an interactive, multipurpose database!
The LearningExpress Library online learning platform has helped millions of library patrons and students prepare for a wide range of career-oriented licensing and certification exams in health care, education, civil service, homeland security, as well as improve job skills such as creating a great resume, honing interviewing techniques, and improving business communications. The platform also has interactive tutorials to help users improve basic skills in reading, writing, and math, as well as prepare for high-stakes tests such as the GED, ACT, and SAT. The innovative platform includes self-paced interactive study, instant scoring, and diagnostic feedback, and can be accessed from any computer with an Internet connection
To access LearningExpress Library with your Uxbridge Library card,
click here!
---
Sock Knitting 103: Cables & Ribs
a six-week course taught by Betsy Youngsma
Come join us in making that beautiful pair of socks for
Christmas or just for yourself! This six-week class begins Thursday, November 7th at 6pm and runs through December 19th. A list of materials will be provided upon signup as well as the pattern. Call the Library at 508-278-8624 to reserve your spot, class size limited to 12!
---
Writers Groups
Last fall a very talented and newly published author named Ken Amidon came to the Library to speak about his experience in self-publishing.
Stray Threads
received rave reviews for its authentic voice, compelling characters and thrilling plotline and we all looked forward to the sequel. Ken's enthusiasm also led him to volunteer to facilitate a newly formed writing group here at the Library.
Sadly, Ken passed away in February. In his memory, we have formed the Ken Amidon Writers Group which meets in the Library from 6:30-8:00pm the first Tuesday of the month, facilitated by Ken's friend and colleague, Orlando Corona. Ken's wife, Suellen, has generously donated his collection of books on writing to help foster and encourage others achieve their dream of publishing.
---
Missing some leaves from the Family Tree?
Facilitated by Mike Potaski
Are you interested in Genealogy and Family History? Have you wondered
how to start, where to go for assistance as you navigate the maze of Internet information? Mike Postaski will be available most Saturday mornings beginning September 21st from 10am-noon to help beginners get started and advise other researchers who are running into difficulties gathering information. These sessions are free and open to the public.
---
Need a Laptop?
Borrow one for in-house library use!
Thanks to the generosity of the Greater Worcester Community Foundation, the Library was able to purchase four laptops for in-house use for educational or job-seeking purposes. Users must be at least 18 years of age and have a valid CWMARS library card. Users must also read and sign an Uxbridge Free Public Library Laptop Computer Use Policy;
"Loans" are on a first-come, first-served basis and cannot be reserved in advance;
Laptops must be checked out at the circulation desk, and must be returned to the desk at least 15 minutes before the Library closes;
Laptops are to be used only for job-related activities such as job seeking, applying for jobs online, vocational test taking, writing research papersand creating resumes and cover letters. Any other use will result in privileges being revoked.
All laptops are wireless and equipped with MS Office software. For more information, call the Library at 508-278-8624.
---